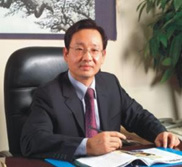 With the development of China economy construction and the pace of opening and reform, Tianjun Company keeps developing, and growing. The over 50 years history had left the footmark of its development.
In the new century, there is more open and more internationalized market. The pace of history has entered the times characterized by knowledge economy, overall cooperation and ordered competition. We must work down to earth, and forging ahead with innovation and creativity, advance to the goal of civilized, powerful and high efficient modern enterprise!
Recalling the past in the light of the present, we signed with emotion; expecting the feature, we still have a great responsibility. We will aim at profit and development, give priority to create core competitive force, to improve sustainable management ability, and focus on strategic adjustment, strive to create a modern market oriented enterprise with great international competitive force and social responsibility, a long lasting enterprise, to redound the trust of share holders, the contribution of staff, and the fancy of the society!
Our undertaking is great and holy, it needs unremitting effort of Tianjun people, and it needs us to create new idea, innovate management and development. This is the only way to realize our dream and forever splendid in the global economy incorporation environment.